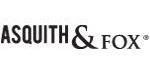 Specification:
Classic fit polo. 2 button placket. Short sleeves. Side vents. Knitted collar and cuffs. Machine washable.

Washing Instructions
30 degree wash. Do not bleach. Iron high. Dry clean. Do not tumble dry.
Sizes:
S 37" M 40" L 42" XL 44" 2XL 47" 3XL 49" 4XL* 51" 5XL* 53"
*4XL and 5XL only available in these colours
Add your design to this product for £4.00
Choose from our available colours...
From £7.05
Heather Black

Black*

Bottle*

Bright Ocean

Bright Royal

Burgundy

Burnt Orange

Cardinal Red

Charcoal*

Cherry Red

Coral

Cornflower

Denim

French Navy

Heather Grey*

Hot Pink

Kelly Heather

Kelly

Khaki

Lemon Zest

Lime

Milk Chocolate

Mint

Mustard

Natural

Navy Heather

Navy*

Neon Green

Neon Orange

Neon Pink

Neon Yellow

Olive

Orange

Orchid

Peach

Peacock

Pink Carnation

Plum

Purple Heather

Purple*

Red Heather

Red*

Royal*

Sapphire*

Sky

Slate

Sunflower

Teal Heather

Turquoise

Washed Kelly

Washed Purple

Washed Red

White*